Hardscape Contractors Guilderland NY
---
Capital Land Companies is a locally owned and operated business that is passionate about hardscape design and property management. We consider ourselves outdoor living experts and after working with us— you'll see why. From designing and creating the backyard of your dreams to maintaining your pristine property, we have over 15 years of detailed and dedicated work to guarantee that you will be happy with our work. We serve the following Westmere, Voorheesville, Maywood, Colonie, Meadowdale, New Scotland, Slingerlands, Niskayuna, Rotterdam, Mount Pleasant.
How can we help you? Reach out to us or request a quote.

Our Hardscape Landscaping Services
---
Backyard Renovations
Stamped Concrete
Custom Fire Pits
Outdoor Kitchens
Retaining Walls
Resurfacing
Pavers

EXPERT CONSULTATIONS AND HIGH QUALITY DESIGNS
We pride ourselves on many things, but one of those things is reliability. You can trust that you are choosing the right company to help with whatever your project may be.

CREATIVE AND INNOVATIVE IDEAS
Our goal is our customer satisfaction. We strive for only the highest quality masonry, backyard renovation, and property maintenance services. With us, you will know that you're always receiving superior customer service and quality.

QUALITY SERVICE THAT YOU CAN TRUST
From the moment we start working with you, you can rest assured knowing that we will complete your project on time and within your budget.

RELIABLE MAINTENANCE
When the weather outside is frightful, our team of snow removal experts will remove and salt your property to ensure safety for all.

HIGH QUALITY INDUSTRY EXPERIENCE
We have many years of experience with all sorts of hardscaping projects. You can count on us to provide you with expert guidance and design assistant to make your outdoor living space a dream come true!
Delivering Professional and High Quality Hardscape Services That Turn Your Yard Into An Oasis
Why Choose Our Guilderland Hardscape Company?
---
Our team of experts specializes in hardscape and landscape design and installation. We are able to design a layout that will be functional, beautiful and well-built, to withstand the harsh weather we experience here Upstate New York. Our goal as your Guilderland concrete contractor is to always set clear expectations and understand your goals and what you seek to accomplish with your project. Whether you are thinking about new hardscapes, stamped concrete for your back porch or sidewalks, maybe even a retaining along the driveway or in the backyard, we are capable of taking on any project you can think up.
We really love building beautiful, aesthetically-pleasing hardscapes and eye-catching stamped concrete designs. We know our work is the ability of increasing the resale value of your home and we want to do everything we can to ensure it looks great.
Learn more about our concrete services below.
Hardscapes and Brick Pavers Guilderland NY
Most people might be unfamiliar with the term "hardscapes." We don't focus on the greenery, or softscapes," in your yard. Rather, our focus is always on the inanimate side to landscaping. We focus on masonry and concrete work. More specifically, hardscapes are stone, brick and concrete in nature.
Capital Land Companies can build an outdoor living space that turns your yard into a backyard oasis. We can do the same with the front yard. Hardscapes will make your walkways looking sleek and smooth directing traffic to your front door. They are also very low maintenance. Brick pavers, sleeper walls, driveways, concrete stairs and more!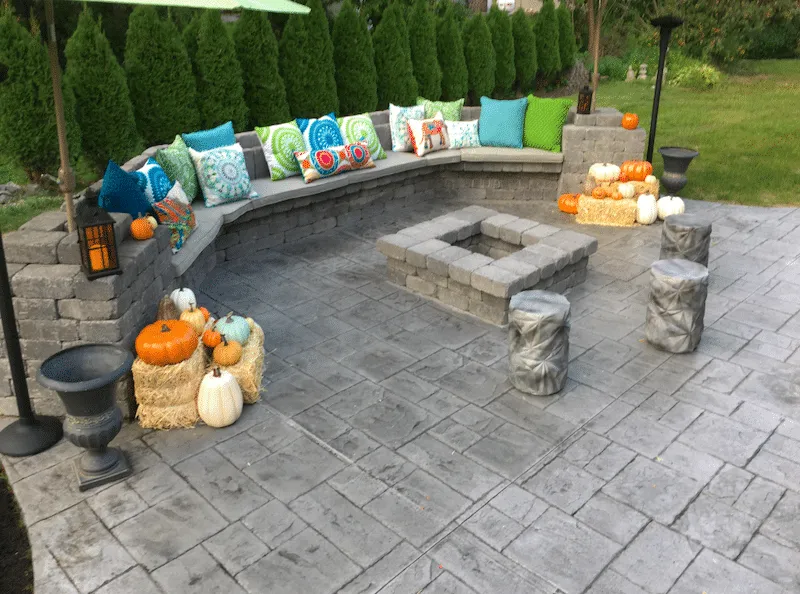 Retaining Walls Guilderland NY
Retaining walls are outstanding at preventing soil erosion and double as a way to add a professional look around your driveway, along your backyard perimeter or around the pool. They reduce yard maintenance and are easy to keep clean.
They are known for increasing the depth of your outdoor living areas and can make your yard look quite larger than it actually is.
Retaining walls may look like stacked concrete, stone or brick but are strategically designed and engineered to provide strength and durability to your yard. They will add curb appeal and increase the value of your home.
Stamped Concrete Guilderland NY
You might be Googling the word "concrete" and your immediate search results show you pictures of dull, grey concrete slabs or structures. Concrete can be dressed up & enhanced with techniques that are known as stamped concrete applications.
Concrete can be shaped and colored in many different ways, making it extremely versatile. You can have blue slate, reddish-brick or even go with a really cool look with wood planks. My favorite!
It is super durable and adding stamped concrete designs to your home will make your outdoor space beautiful as well as increasing the resale value to boot!
Walkway Construction Guilderland NY
A well-built and designed walkway is not just a matter of digging out an area and dumping concrete. No way! There is a ton of designing & planning that goes into doing a walk way properly.
Depending on the type of concrete that is used will determine if water will run towards your home in a rainstorm or if the water will puddle. Also, the gravel foundation laid as well as the form boards will determine if your sidewalk remains solid and does't shift or crack over time. Hiring a professional concrete contractor is vitally important to get this right the first time.
Commercial Stamped Concrete and Flooring Guilderland NY
We are great at the residential side of providing commercial concrete services. But, what many might not realize is we are extremely proficient with an outstanding team of concrete experts who have taken on sizable commercial concrete projects throughout the Capital Region.
Whether you need a commercial sidewalk installed, a concrete floor poured in a warehouse or industrial office space, we are your commercial concrete contractor of choice. Contact us to obtain a professional estimate for your project today. We will exceed your expectations, getting your project done on time and within your budget!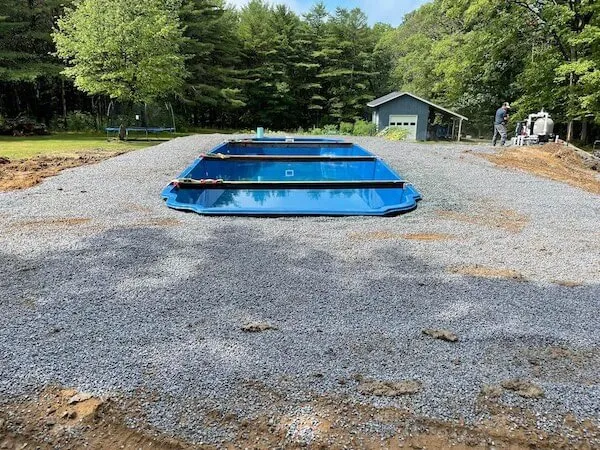 Custom Inground Pool Design and Installation Services Guilderland NY
We are proud to offer a full suite of pool installation services. This is a natural addition to the hardscape services we already provide throughout the Capital Region.
We can work with you and offer our consulting services to determine the right size, style and features based on your goals and dreams you have for your home. Our emphasis is on fiberglass pool installation and replacement.
We have you covered for all your pool installation needs. Enhance your
backyard with a professionally-installed fiberglass pool today!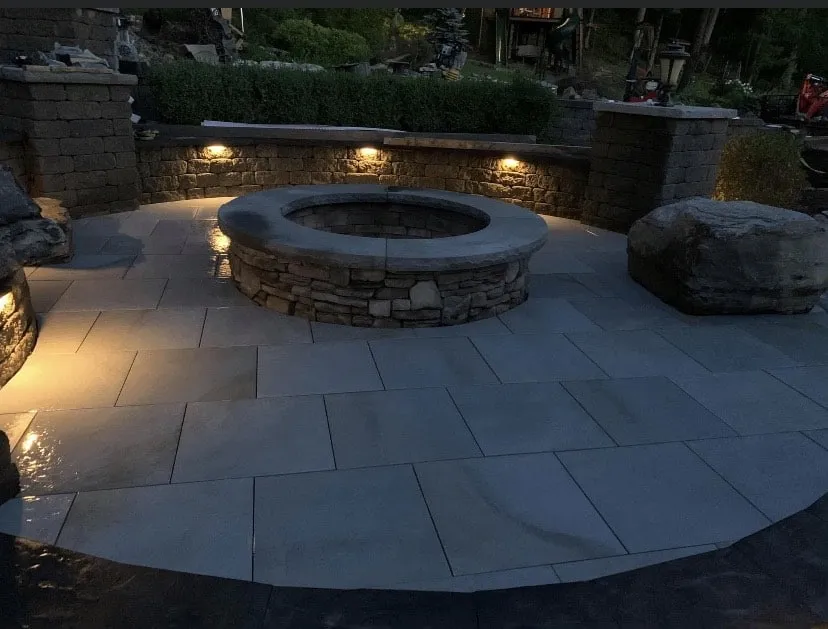 Delivering Professional and High Quality Hardscape Services That Turn Your Yard Into An Oasis
---
Hardscaping & Pool Projects
Frequently Asked Questions
Hardscape projects could vary in cost and complexity so there is, naturally a wide range of prices to consider. Solid hardscaping could be $15 to $50 per square foot. The cost of concrete materials to build out a pool deck, a stone patio, stamped concrete walkways etc could also vary based on the finish of the concrete or the stone you choose. Retaining walls could range $50 to $150 per square foot. No, these projects are not inexpensive BUT you are upgrading your home, enhancing your curb appeal, increasing your resale value AND creating an outdoor sanctuary for you, your friends and family to enjoy!
Search for: How much does it cost to hardscape a backyard?
Hard landscaping is using materials like stone, concrete, brick and other hard materials to landscape a yard. Could be brick paver patios or walkways, retaining walls, pool decking, concrete driveways, etc…
Search for: What is hard landscaping?
Amazing Ideas for Turning Your Backyard into an Oasis
Have a water feature constructed. Simply by adding water to your property, it adds a peaceful and serene ambience to your backyard.
Add depth to your plants by layering them to add contrast and sophistication
Add shrubs or trees to introduce more privacy
Install a hot tub
Add a brick paver patio and pergola
Add a concrete gas fire pit
Plant a variety of color
Use rubber mulch to maintain dark color
Put up a hammock
Search for: How can I turn my backyard into an oasis?
A retaining wall is an extremely solid and permanent structure that is typically made out of stone or concrete or even brick. Its primary function is to hold soil, rock, stone or other materials solidly in place. You can often find them located on a hilly area that slopes excessively. It separates soil that is found at two different elevations and is able to minimize erosion of the soil and keep the yard intact.
Search for: What are retaining walls commonly used for?
Yes, we have a team of expert hardscapers that are extremely creative and well-versed in their craft. We can go with a simple design or implement even the grandest of ideas you can think up. We can show you a library of projects we have complete and show you what we can do based on your goals and budget.
Search for: Can you help me choose a design and product?
100% you can! We can install pavers anywhere that you would like to put concrete. The key is to make sure everything is installed the right way, the first time. Each type of project has its own requirements and specifications so we can give you guidance based on your goals for your brick paver design around the pool.
Search for: Can I install pavers around my swimming pool?
Commercial Snow Plowing Services Guilderland NY
Plan for Next Winter…Be Proactive & Get Your Business Snow Plowing Needs Taken Care Of Today!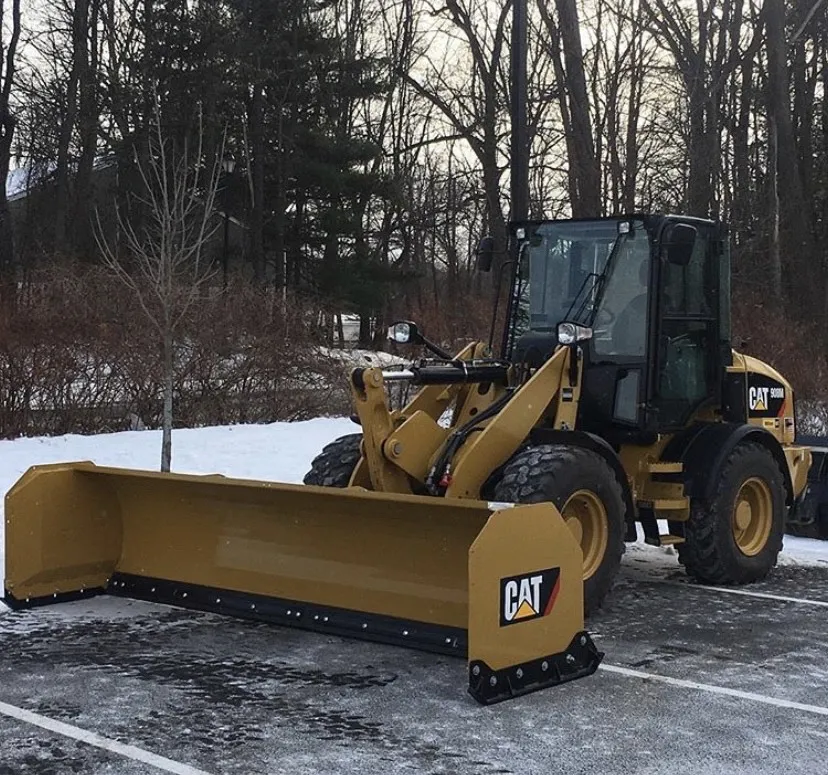 Our Service Area
Capital Land Companies proudly services Guilderland and the Greater Capital Region. We serve the residents of Albany, Schenectady, Saratoga, Schoharie and Rennselaer Counties. We are your trusted hardscape company!
We will go out west towards Cobleskill, east to Averill Park and Peterburg, south to Ravena and Selkirk and north to Saratoga, Queensbury, Glens Falls and Lake George.
Our focus is on hardscape work and, as of the last couple of years, pool installations. We work hard to provide great customer service and first class hardscaping craftsmanship that enhances the look and feel of your yard. Contact us with any questions!
YOUR CAPITAL REGION HARDSCAPE PROFESSIONALS
---